Chief Schwartzkopf, city staff, and councilmembers began receiving inquiries from active residents on the #8cantwait project by Campaign Zero Thursday, and immediately addressed each of the 8 points.
While I agree these policies may not be perfect, YET, we can also agree that PVPD is an exemplary department and a leader regionally for recruiting, training, mentoring and relationship-building in our community, and this gives us a very solid platform to begin improving the policies that need work to continue the proactive culture of our police department and city staff as a whole.
I look forward to the difficult discussions ahead of all of us in order to be better.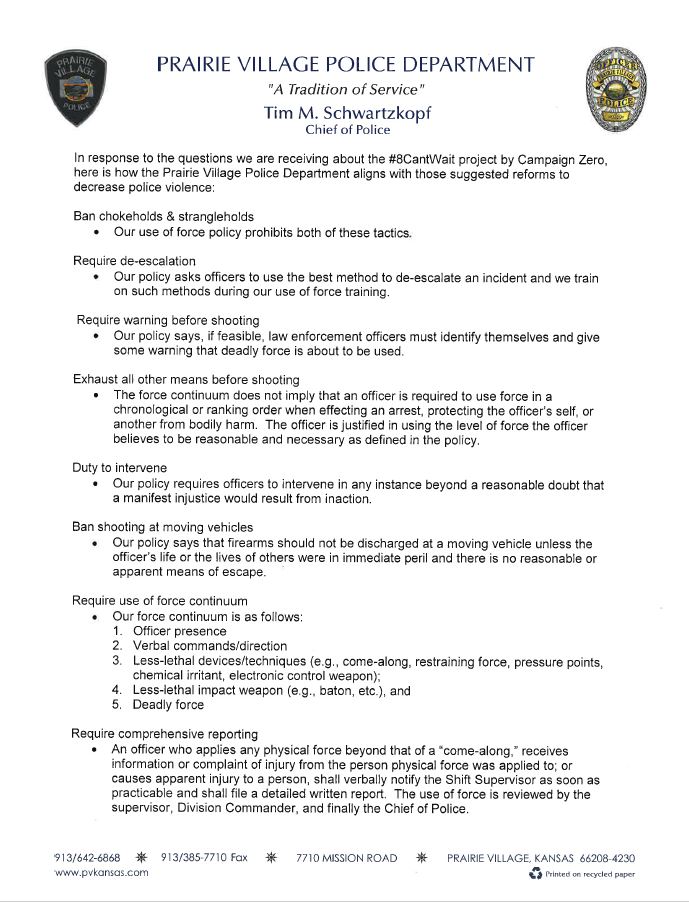 Don't hesitate to reach out to Chief Schwartzkopf directly with your questions or concerns. He is truly available to speak with residents, and is a great listener.
Best,