Check out next week's agenda! Please let me know if you have any questions by emailing me at blimbird@pvkansas.com.
The next meeting of the Prairie Village City Council will be via Zoom and Facebook Live. You do NOT have to have an FB account to view the meeting. You will be able to view it HERE when the time comes.
If you would like to "speak" during public comment, please submit your comment in writing to our City Clerk at cityclerk@pvkansas.com no later than 5 p.m. on Monday. Please note that these will not actually be read aloud during the meeting; councilors will receive and read them prior to the meeting.
Here are the highlights of the City Council Meeting Agenda for the Prairie Village City Council Meeting – Monday, August 3, 2020: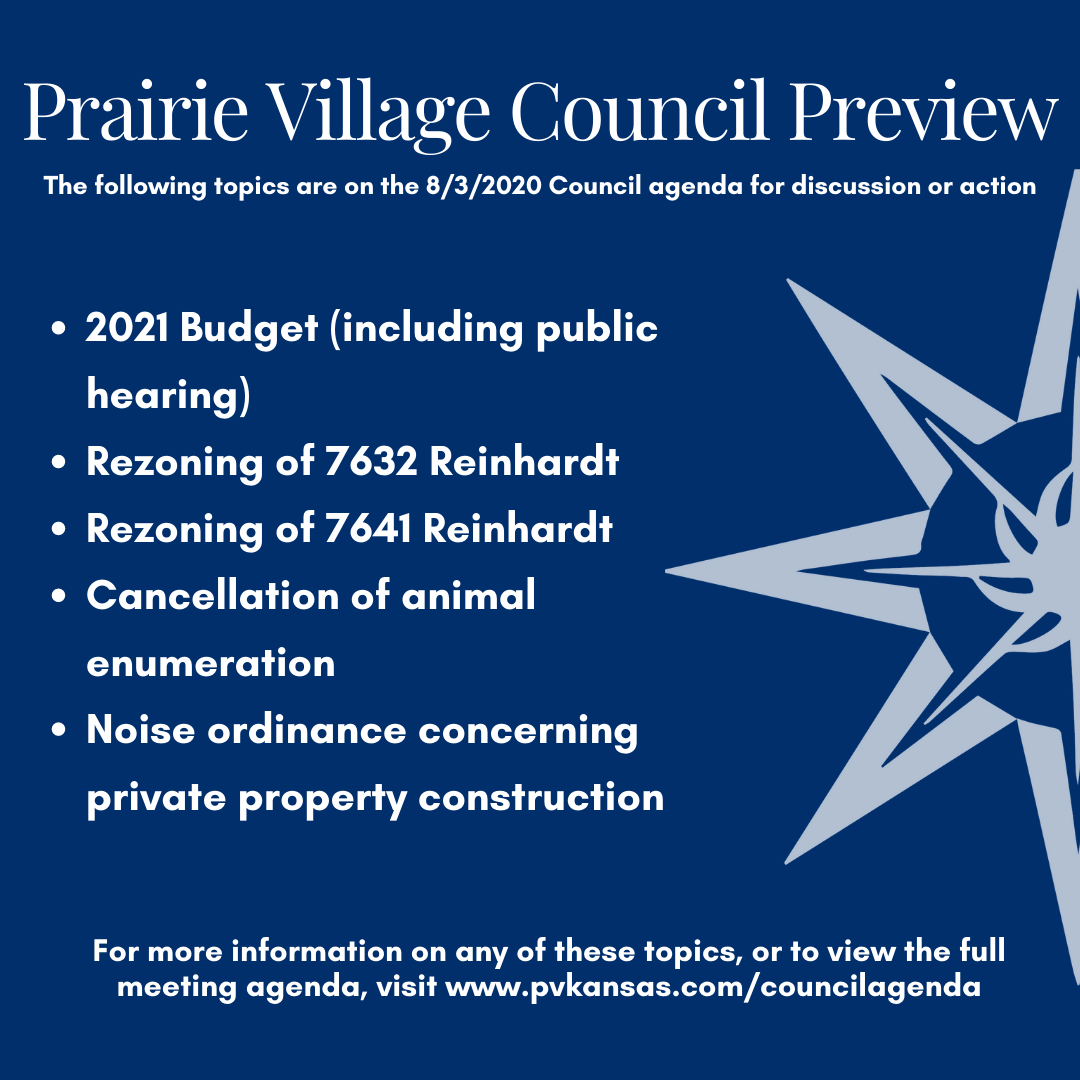 Image above includes Prairie Village Council Preview and the following bulletpoints:
Public Hearing for 2021 budget
Consider Rezoning of 7632 Reinhardt
Consider Rezoning of 7641 Reinhardt
Consider Cancellation of 2020 Annual Animal Enumeration
Discuss Noise ordinance concerning private property construction
See the whole agenda and Council packet HERE.
Have a wonderful weekend!
👋